January 17, 2009

Greetings from Jim & Jean, Week 2 in India ~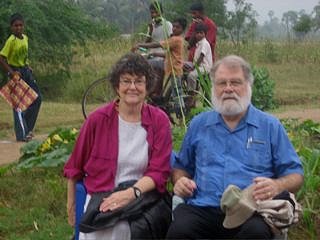 A few of you were surprised to get our last "blog" and asked "WHAT are you doing in India?" Jim is taking a turn at describing CMC and explaining what we are doing. I'll follow his story with more pictures and short descriptions of our activities.

Jim - Christian Medical College is a truly amazing place. This ministry was started in 1900 by Dr. Ida Scudder whose passion it was to train female doctors to serve the Indian population. So many women died in childbirth because in traditional Indian society male doctors could not attend a woman giving birth. Today there is still a slight majority of female medical students, nurses and technicians being trained at CMC.

We are staying at the medical college which houses several medical facilities, including a mental heath hospital. Down town is a huge hospital which would take me pages to describe (see the pictures from last week). One random detail: in 1961 the first successful open heart surgery in India was performed at CMC - in 2008, over 3500 cardiac interventions (angiograms or surgeries) were done here. In addition to over 2,500 beds in the hospital, they serve 4500 out-patients a day. They are committed to serving the poor and no one is turned away. I could go on and on about the many departments in the hospital, the rural outreach clinics, the medical service to the slums (LCECU), the educational programs, etc., but I want to tell you something else about CMC. It is a place dedicated to building a culture of service. These students (who come from all over India and are highly subsidized) experience not just a first rate medical education, but also a loving community which nurtures their personal and spiritual growth. One of the directors told us "We're not just training doctors, we're building the Kingdom of God."

We were invited here for a month to help enrich the worship and community life of CMC through music (with an additional agenda of introducing music that supports their concerns about justice, reconciliation and environmental issues.) We are sharing our music at both the college and the hospital ~ doing musical Bible study with students, doctors and nurses in various departments, working with 7 choirs, preaching and singing in chapel services, leading a family retreat, doing a workshop with the chaplains on music and healing, providing music for an international consultation where CMC's sponsors from around the world come to discern their direction for the next 5 years, and putting together a benefit community concert with all the musical groups we have had the privilege to work with. Tonight we're looking forward to working with a tabla player (a classical Indian drum) at the hospital choir's rehearsal.

For our many Canadian friends, I would describe our experience here to be much like serving as the music resource persons for a summer week at the Naramata Centre, with the intensity, richness, beauty and challenges of India as a bonus.

So, this week's activities with photos: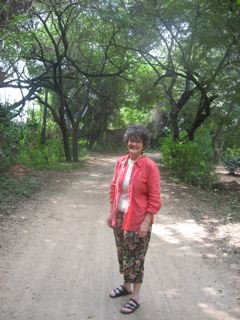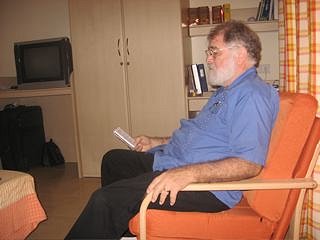 In this state, Tamal Nadu, the new year, Pongal, is celebrated starting on Jan. 14 - it is a Hindu harvest celebration: Day 1 honors the sun and the harvest; Day 2 - cows (they are washed, garlanded, and their horns painted); Day 3 - goats. On Day 1 we were invited to 2 Hindu households (one very humble) to participate in the celebrations and watched as the traditional Pongal dish was prepared - and then throughly enjoyed eating it!!

Part of the festivities is the decoration at the entry to each home, made with rice powder and coloring. Our hostess drew the designs and is sending us home with her originals.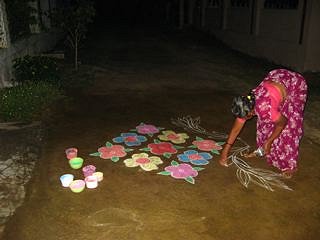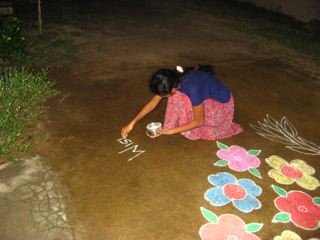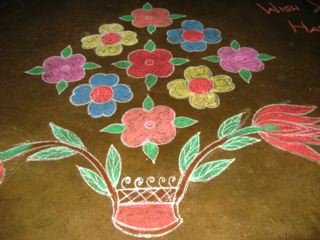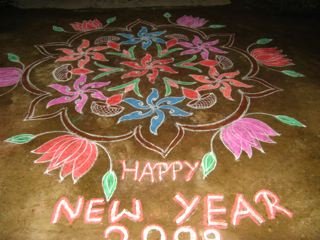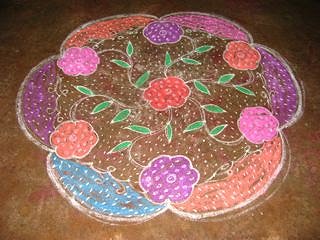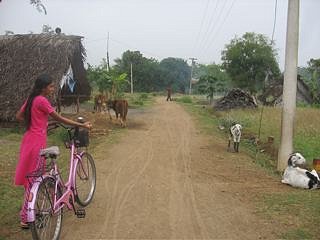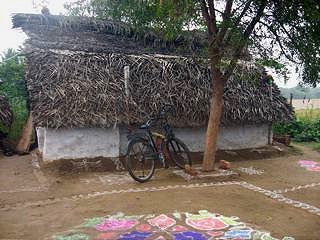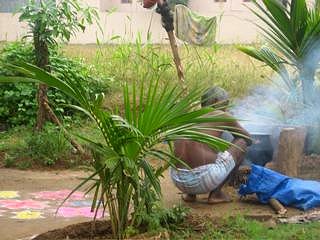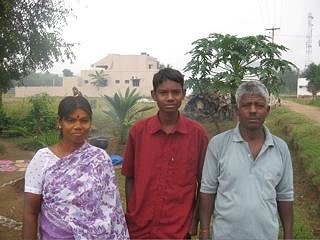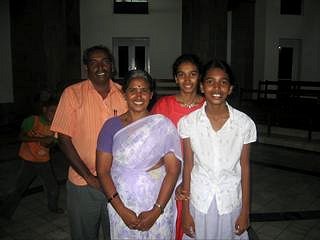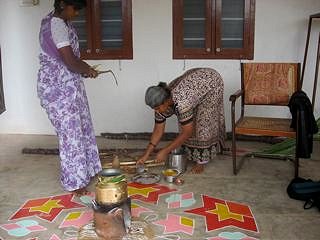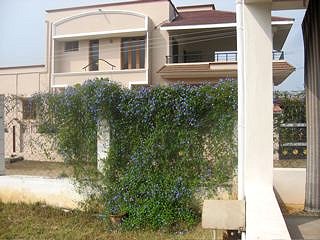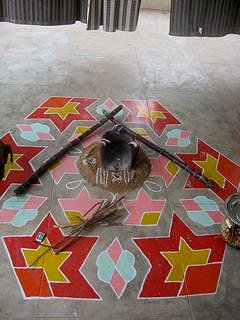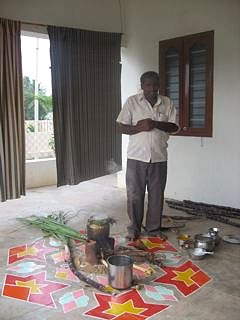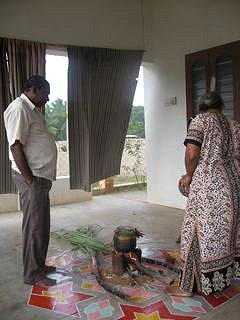 We've been blessed in meeting so many wonderful people as we have directed choirs and led Bible studies this week. So, let me introduce you to some of them: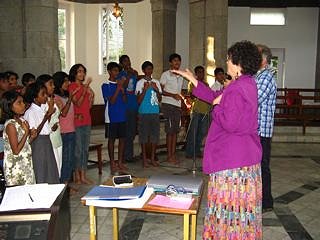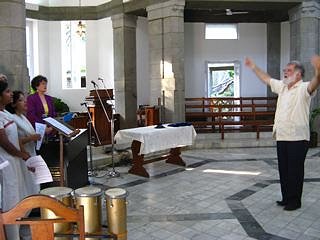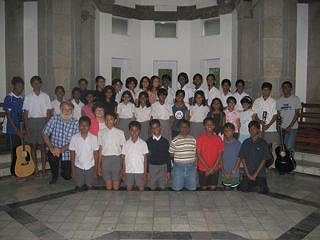 The 3 pictures above are sessions with the Melodious Madcaps: a youth choir of about 40 singers: the guitar group below is a part of them.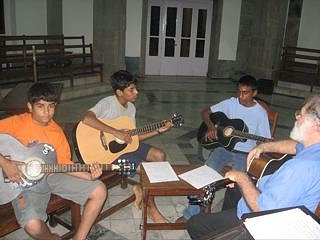 Above, the guitar group, and then two children's choirs, the Fun Singers and the Young Singers.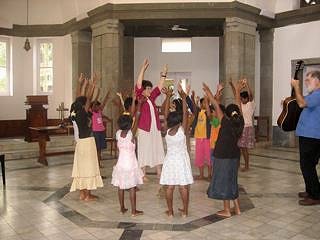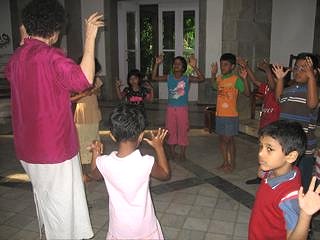 Three department Bible studies:

1) 3rd year students (age 20) in Occupational & Physical Therapy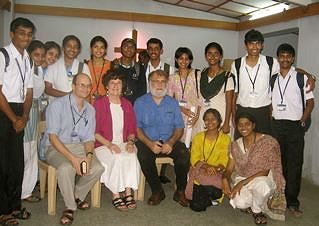 2) 1st year medical doctoral students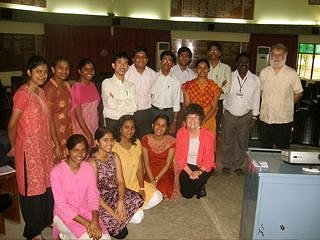 3) staff at LCECU (hospital & clinic serving the slums in Vellore - also part of CMC)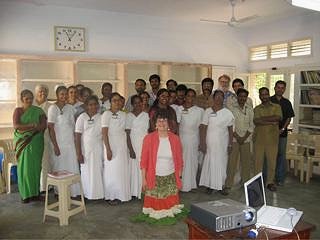 this session was done in Tamil and in English

OK loved ones - I think that is enough for this week AND we have to write a sermon for tomorrow. Blessings on you all. We are well, obviously busy, and missing all of you. ~ Love, Jeanie & Jim


Jan. 12 - Week 1 in India

Jan. 27 - Week 3 in India

Feb. 4 - Week 4 in India