January 12, 2009

Well friends - Greetings from Vellore, India.

I'll try to be brief. The trip (flying to Hong Kong and then Chennai) was long and blessedly uneventful. We had been told that another person coming to the Christian Medical College the prior week had been turned away at the airport (due to heightened security after the attacks in Mumbai). We just walked through - were met by Chellaiah - taken to the YMCA at 3am and went to bed after 30 hours of being up. The next day we drove the 3 hours to Vellore and are being housed for the month in a new Alumni House (guest housing at the College campus) that is very modern. The food there is wonderfully Indian - we love it! (although I am missing tortillas, beans and salsa).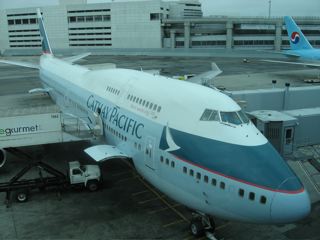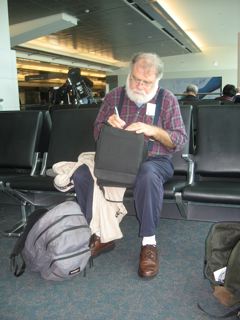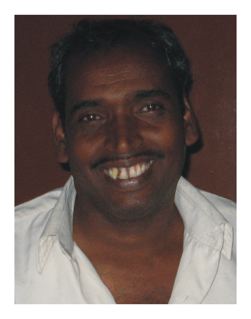 We are in a part of India that has less poverty. Just talked with a Swedish group that have come from touring the north and they are anguishing over the people living in the garbage, sleeping on streets. The poor are definitely here, and CMC serves over 4,500 out patients at their main hospital daily (I don't know the numbers for in patient) but the Swedes are telling us that the south is fortunate.

We've toured the hospital - I've attached more pictures in a pdf to give you a small taste of it. I was in tears as we passed gurney after gurney in the hall - we took no pictures of patients but the map below may give you some sense of the scale of this place - it is HUGE - they serve all people, but take the rich - charge them well - in order to cover the same services to the poor. People come from around the world to this place for transplants (bone marrow, kidney, liver), cardiac care, etc. - it's excellent care but less expensive than in many countries - they call it medical tourism! The blue list is posted at the door to the hospital chapel - they do services in 17 different languages every week - we'll be doing the English language one this Sunday.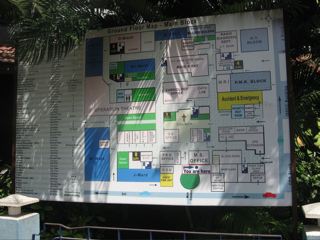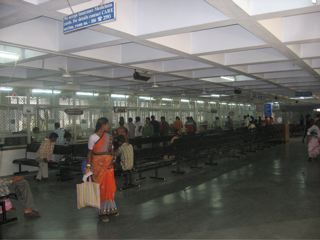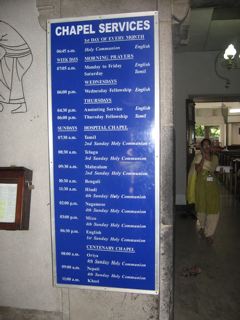 Traffic - just shut your eyes and trust the driver (or God). Again, I've attached a pdf - I'll write more next week about the college campus, low income clinic, rural health care (CHAD - has won international awards) AND the music.

~ Love, Jeanie & Jim




CMC Hospital, Vellore - Orthopedics, Leprosy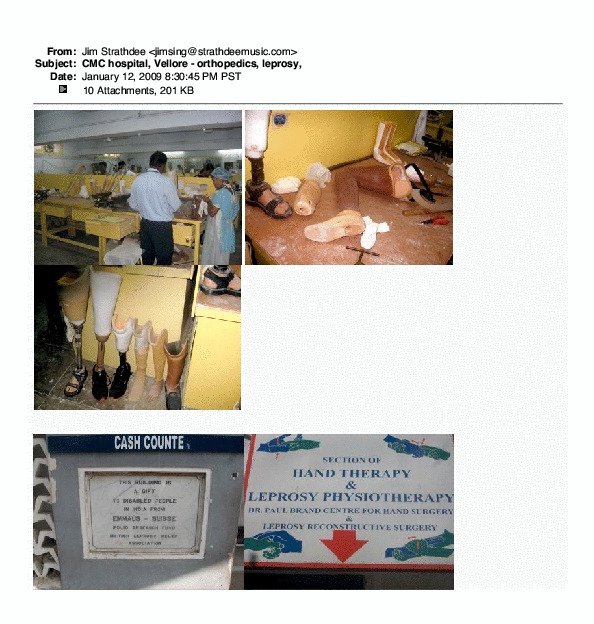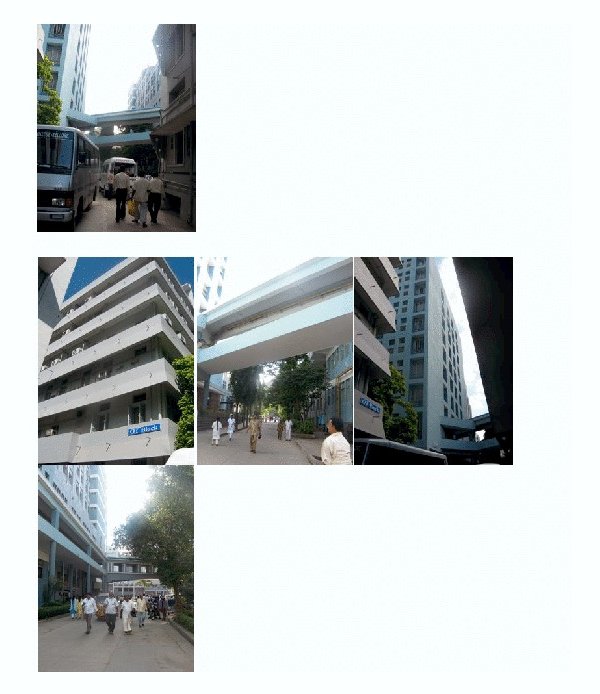 Scenes of India from the Road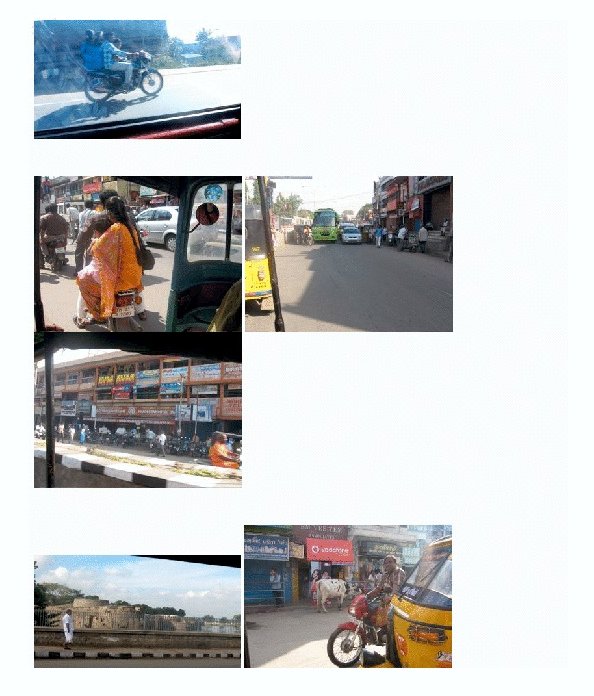 Jan. 17 - Week 2 in India
Jan. 27 - Week 3 in India
Feb. 4 - Week 4 in India